Cette page en français
---
Proofreading and Correction Services
A professional proofreading service for your articles, research projects and other academic texts written in French or in English.
Proofreading and Correction of Academic Texts written in French by Non-native Speakers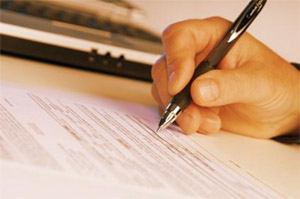 By having your texts proofread and corrected by a native speaker you can be sure that your papers and publications will reflect the high standard of your research and that any research projects or applications will be able to convince your readership.
By using a specialist service for this, with experience in the Social Sciences, Humanities and ICT, you are guaranteed not only a linguistically fluid text but also one that uses the specific terminology of the field accurately.
At LGTraductions, proofreading is billed by the hour so as not to penalise authors with a strong command of French whose texts require few adjustments.
Your text will be read by an academic with editing experience thus ensuring a final document that has been gone over with a fine toothcomb and that meets the requirements of the relevant style guide.
Proofreading and Correction of Academic Texts written in English
By entrusting your documents to LGTraductions, you can be sure to receive the high quality proofreading you would expect from an experienced professional. Whether you are a native speaker of English looking for a proofreader to eliminate inevitable typographical errors and provide a copy-ready text, or a non-native speaker looking for someone to improve the style and grammar of your English language text, we can help.