Cette page en français
---
The Advantages of Working with a Specialist Academic Translator
The Importance of Specialist Knowledge
Whether it be for the dissemination of your research or for the funding applications necessary for you to pursue your projects, it is important to be able to count on translations of high quality carried out by someone who masters both the two working languages and the specific standards of the discipline in question.
By entrusting your documents to a translation service that specialises in academic texts and calls upon advanced research skills, you can be sure of the precision and rigour with which your document will be translated. You will receive a finished text that is suitably adapted to the new audience for which it is intended, both linguistically and culturally, and that uses the technical terminology appropriate to your field of research.
Working with an academic translator means working with someone accustomed to the issues at stake in the research sphere and with whom you can have a meaningful dialogue about your work, leading to a professional translation of high quality.
Translating into French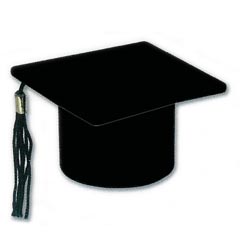 If you are a non-native French speaker working in the field of French Studies, or working in collaboration with French researchers, you may find yourself required to produce texts in French of a publishable standard and a professional translation service may well be the solution you are looking for.
Similarly, in a context where research in France is taking on an increasingly international dimension, it is important for texts or papers originally written in the English language to be made available to the French-speaking research community with a view to allowing cross-linguistic and cross-cultural dialogue. Whether you are an English-speaking researcher keen to share your ideas with the French speakers in your discipline, or an editor in charge of a French-language journal wishing to include English-language research in translation, LGTraductions can provide the service you require.
For your Academic Translation Needs in the Social Sciences, Humanities and ICT, LGTraductions offers:
English-French and French-English translations of extremely high quality adapted to your specific requirements
A proofreading and correction service for texts written in English or French by native or non-native speakers
Constant dialogue throughout the process from quote to publication
The systematic meeting of agreed deadlines